Flash Conference: Religion and Material Culture in Late Antiquity
A Zoom Flash Conference Discussing Evidence for and Methodological Issues in the Study of Materiality and Late Antique Religion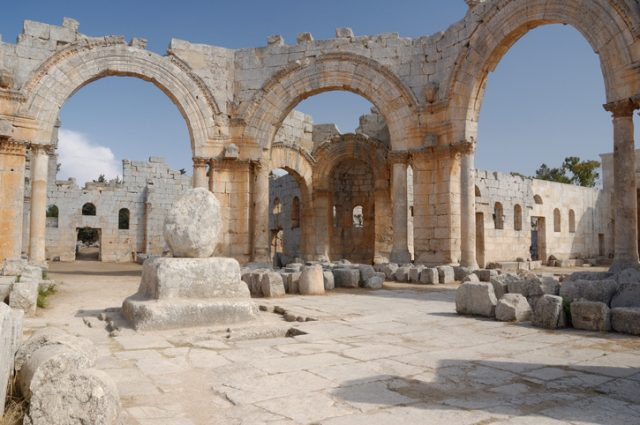 A Zoom Flash Conference Discussing Evidence for and Methodological Issues in the Study of Materiality and Late Antique Religion. Please share with your colleagues and social media contacts.
Tuesday, April 25, 6:00 pm Eastern Time
The Space of a Stylite: Columns and their Topographical Contexts
Dina Boero (The College of New Jersey)
Wednesday, April 26, 6:00 pm Eastern Time
Desire in the Archive: A 1934 Excavation in Antioch's Southeastern Nekropolis
Sarah Porter (Gonzaga University)
Thursday, April 27,  6:00 pm Eastern Time
Animating Attachments: An Affective Archaeology of Late Antique Monastic Refectories
Camille Angelo (Yale University)
---
Organized by Zsuzsa Várhelyi (Boston University). The conference is free and open to the public. It is, however, necessary to register using the form below in order to receive the Zoom link and other details. You may register for the whole conference or for individual days.
Each talk will be followed by an open discussion period.
For any questions, email: Zsuzsa Várhelyi at varhelyi@bu.edu
---